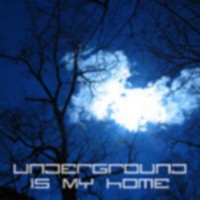 This is one deep, jazzy, funky and a little bit darker underground experience. Music is expanding, we have more choice and that's why every new mix is gettin' better and better. Everything will clear up if I just mention these names: Demarkus Lewis, Little Louie Vega, Dennis Ferrer, Urban Soul, Mark Farina, Roy Davis Jr, Miguel Migs, Deep Josh, Blaze, Reel People... 100% pure quality house music in 80 mins. Enjoy!
Demarkus Lewis Feat Lady Sah - Untitled Love Affair (Mr. V'S Sole Channel Dub) Shack Music Recordings
Vikter Duplaix - In The Real World (Duplaix Remix) BBE
Dennis Ferrer Feat Tyrone Ellis - Underground Is My Home (Main Mix) King Street Sounds
Danylo - Lost In Sounds Deeper Link
Urban Soul - Whatever Makes You Happy (Soulworks Remix) King Street Sounds
Mark Farina - Radio (Phil Weeks Main Mix) Robsoul Recordings
Roy Davis Jr & Mike Edge - She Said Amore
Miguel Migs feat Lisa Shaw - Do It For You (Jay-J's Shifted Rework) Salted Music
Deep Josh - Back To Rhodes (Angel Piña & Deep Josh Mix) The Applefunk
Zazzy - The Funk (Bandfunctional Mix) Amber Muse
Shur-i-can vs Milton Jackson - Special Powers (Shur-i-kan's Latin Workout) Freerange Records
Reel People feat Angela Johnson - In The Sun (Muthafunkaz Remix) Defected
Blaze feat Ultra Naté - Wonderful Place (Fanatix Remix Main) King Street Sounds
Sunshine Jones - I Believe Nite Grooves
About this DJ mix / legal statement >>> All songs in this DJ mix are copyright of their respective owners. If you are one of these owners just contact us, and tell us if you want to be removed. This DJ mix is placed online without any commercial purpose but in favor of all true music lovers. It's all about top House music production. Download and 'Njoy!