DeepLink DJ Mixes Archive
Category: DJ Mixes 2009
Hits: 5742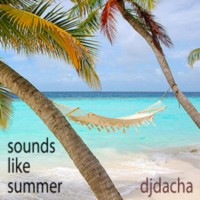 Here we have one very nice summer DJ mix, house music with latin flava, still soulful & very funky, a little bit jazzy production: Logicalgroove feat Diana Waite, Asha Edmund, Steven Stone feat Elisangela, Spiritual Blessings presents Lisa Mayer, Andrew Phelan & Origami, Kinky Moevement, Ross Couch, Byron Stingily, Knee Deep, Joshua Heath, Danism & Michael Watford, Rasmus Faber feat Dyanna Fearon, New Mondo feat Lisa Shaw...
Category: DJ Mixes 2009
Hits: 5574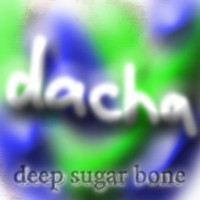 Less vocals and more electronic = deep sugar bone. I love good tech and deep because it's a pure energy music, you can feel it or not. There's not too much soul in it, but you'll want need it on this one. So, I prepared this tech deep DJ mix for tech house music fans, here we go: Fish Go Deep, Izmo feat. Dirty Rum, Alton Miller, Johnny Fiasco, Gabriel Black, Mr. Mama, Movido, Haldo, JT Donaldson, Goodfellas, David Crops feat. Marina Claire, Kinky Movement, Knee Deep, King Kooba, Jake Island feat. Alec Sun Drae...

Length: 1 hr 15 min
Release date: 06 May 2009
Remastered: 2015
Category: DJ Mixes 2009
Hits: 5451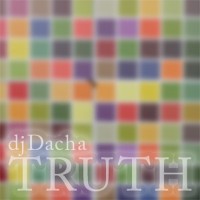 Pure love, deep emotion, soulful, sexy and jazzy... but a little bit funky and techy at the end. Nothing more to say here, just press play on the player and hear it. Kings Of Groove feat Jessi Colasante, Demarkus Lewis feat Demetrius Price, DJ Le Roi, Phonic Funk and Max C, Jonny Quango, Stereo Mutants feat Jannae Jordan, Moses McClean feat Rob Burns, Johnny Fiasco, Unlcesound, Danny Gutierrez, David Crops feat Marina Claire, Ralf Gum feat Wunmi, Kinky Movement...

Length: 1 hr 16 min
Release date: 17 Apr 2009
Remastered: 2015
Category: DJ Mixes 2009
Hits: 5706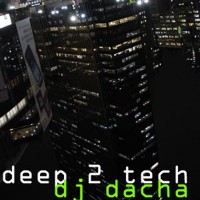 Listen this lound and you'll be more than fine, you'll be high, even if you don't like techy side of the deep house, just check out these names and press play: Vasili Gavre feat. Emme, Raf'n'Soul feat Tony Marino, Kings of Groove feat Jessi Colasante, Salvatore Agrosi, Sebastian Davidson, Mena Keys, Knee Deep, Fish Go Deep, Jon Cutler, Ralf GUM feat Wunmi, eDeep, Izmo feat Diamondancer
Vasili Gavre feat. Emme - Do You Have a Girlfriend (Charles And Ray Remix) Clubstar
Raf'n'Soul feat Tony Marino - Man on The Prowl (Arnaud D Deep Mix) Gotta Keep Faith
Kings of Groove feat Jessi Colasante - Now That You're Gone (Deeper) Kings Of Groove
Salvatore Agrosi - Spirit (Lars Behrenroth Revival Mix) Deeper Shades Recordings
Sebastian Davidson - La Musique L'Amour (Original Mix) Conya
Mena Keys - Earth Bond (Mena Keys Deep Dub Mix) Jellybean Soul
Knee Deep - Vibin Knee Deep Recordings
Fish Go Deep - Blue Dub gO Deep Recordings
Jon Cutler - 83 West Rub Distant Music
Ralf GUM feat Wunmi - Brother Like No Other (Ralf Gum Horn Dub) Gogo Music
eDeep - Afrika (BitterSuite Remix) Grooveland Music
Izmo feat Diamondancer - Ice Jungle Little Angel Records
About this DJ mix / legal statement >>> All songs in this DJ mix are copyright of their respective owners. If you are one of these owners just contact us, and tell us if you want to be removed. This DJ mix is placed online without any commercial purpose but in favor of all true music lovers. It's all about top House music production. Download and 'Njoy!
Category: DJ Mixes 2009
Hits: 5689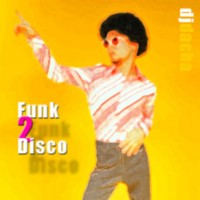 Take a look at the cover and mix title... And you're disco dancer and ready for a funk? I think there is nothing more to say here... except to mention who's in and who's rollin on this one, it's not your regular house music mix > Motor City Drum Ensemble, King Kooba, Goodfellas, Tom Drummond, KB Swing, TBF, Roshan, Torvill & Deen ft Tyree Cooper, Elements of Life feat. Lisa Fischer & Cindy Mizelle, JT Donaldson & Giom, Dihann Moore, Movido, Anthony Molina...

Length: 1 hr 15 min
Release date: 14 Mar 2009
Remastered: 2015