DeepLink DJ Mixes Archive
Category: DJ Mixes 2009
Hits: 4583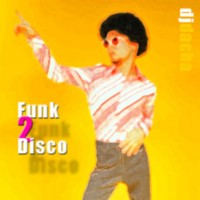 Take a look at the cover and mix title... And you're disco dancer and ready for a funk? I think there is nothing more to say here... except to mention who's in and who's rollin on this one, it's not your regular house music mix > Motor City Drum Ensemble, King Kooba, Goodfellas, Tom Drummond, KB Swing, TBF, Roshan, Torvill & Deen ft Tyree Cooper, Elements of Life feat. Lisa Fischer & Cindy Mizelle, JT Donaldson & Giom, Dihann Moore, Movido, Anthony Molina...

Length: 1 hr 15 min
Release date: 14 Mar 2009
Remastered: 2015
Category: DJ Mixes 2009
Hits: 4749
Looking for more new deep & soulful music online? I think this mix will fit great in your deep and soulful house music collection, just check out these artists> Jill Scott, Dihann Moore, Jake Island feat Alec Sun Drae, Evolve feat Margo Reymundo, Musoul feat Diana Waite, Jihad Muhammad feat Lorraine Reid, DJ Dervish & Charlie Edwards feat Patricia Golly, Barbara Tucker with Su'Su Bobien, Back to Fundamentals by Miamik (LLorca), Stereo Mutants feat Jannae Jordan, Eternal Sunshine, Robin Thicke & Mary J Blige, Mina Jackson & The Children, Castillo & Face feat Jennifer Perryman, Mena Keys
Category: DJ Mixes 2008
Hits: 4792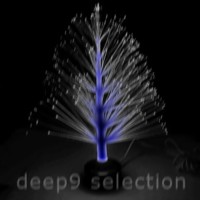 Some of the best deep house tracks for 2008 mixed by DJ Dacha. Artists: Soul Harmonics feat Rachel Claudio, Glenn Underground feat Swaylo, DJ Man X and Albert Sterling Menendez feat Blaze, Kenny Carvajal feat Reggie Hall, Mark Grant feat. Russoul, Danism & Kenny Bobien, Abicahsoul Project, Maxine Hardcastle, Sound Diggers, Hustle & Flow, The MD Express...
Category: DJ Mixes 2008
Hits: 4421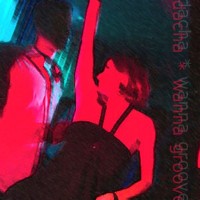 Wanna groove ? With this DJ mix you can, it's a little bit funkier then others and kinda crazy in some moments. Well, you don't see Crazy Penis, King Kooba, Logical Groove and Miguel Migs in the same mix very often. And there is more; Jay-J, Joey Youngman, Haldo, Dennis Ferrer, K.T.Brooks, Barbara Tucker & Tuccillo, D'Stephanie, Kimara Lovelace, Alton Miller, Rodney Hunter, Jeroenski, Backroom Sounds...
Category: DJ Mixes 2008
Hits: 4347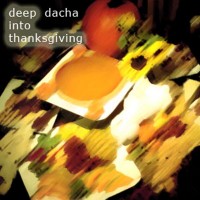 As title suggest this DJ mix is my vision for Thanksgiving, let's eat, relax and dance, and eat again. For the warm-up I chose Soul Harmonics & Rachel Claudio and These Times and GU with Swaylo and their amazing track called So Amazing. But, games is on with other respective producers and singers such as: Face & Rainy Payne, Yogi with Briohny Thomas, Eternal Sunshine, Studio Apartment, Mr. V, Scope