DeepLink DJ Mixes Archive
Category: DJ Mixes 2012
Hits: 5516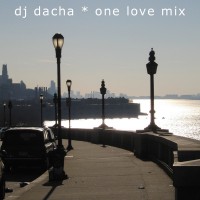 For the end of this summer 2012 I decided to drop down 2hrs mix for all of you deep-soulful house music lovers and myself. I did spent few weeks to select and buy some of the most interesting deep, tech, soulful house music production, and I hope you gonna like it. As usual, I like to promote new producers and new names, but you'll also find some well known hit makers here too. Check out some of the artists presented on the mix: RubberLips & Charmaine, DJ Steaw, Paul Key, Andy Soul feat Matthew Yates, Mistura, Deep City Soul, Non Stop featMr Mann, Stephen Rigmaiden, Kobretti feat Roz Brown, DJ Le Baron & Deepvoice, Mirco Esposito, Tommy Mads, Andrew Robinson, Colin Sales & S.U.Z.Y, Thelma Houston, Roberto De Carlo, Mirco Esposito, Colin Corvez, DJ Le Baron & Heidi Vogel, Syb, Tres Gueros feat Anne Montone, Yakka, Mister Bigfoot feat Paolo Romano & Francesco Lomangino.
Category: DJ Mixes 2012
Hits: 6298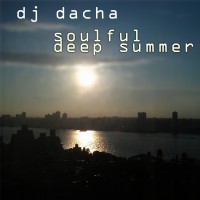 Here is one DJ mix for hot summer days and crazy summer nights. I carefully selected and mixed some of the best easy-going house music tracks for this summer 2012. It's starting slowly with Osunlade's great mixes for Marbert Rocel and Miguel Migs feat Meshell Ngegeocello, and then it all goes for a moment to instrumental with great It's Only Just A Garden mix from Chanan Hanspal. Then, it comes the summer anthem Remember from Jet, Zt.d. Ready for more? Here it comes: Nicolas Bassi, DJN Project, Sonny Foondera, The Littlemen, Sen Skalski, Pete Rivera, Flapjackers, M-Swift feat Angela Johnson, Ralph Session feat Greg Serenade, Clemens Rumpf & David A. Tobin, Henrique Pirai, DJ Steaw, Nigel Hayes, Joe Rizla.
Category: DJ Mixes 2012
Hits: 4962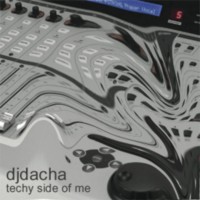 This time I mixed some nice tech/soulful house for you guys... wait, and for me too. I got some great techy tracks that I collected last few months and they're ready to go in da mix; Henri Kohn & Miss Ann-P, Toomy Disco, Bruno Be, Delorean Suite, The Littlemen, Good Voodoo Society, Demarkus Lewis, Matt Prehn, Kamo, Sample Savvy Music, DJ Ra Soul, Miguel Migs, Dominic Martin, Do It Proper, Marissa Guzman, Jacob, Mike Richardson & Howard Sessions feat. KT Forrester, Haldo with Henri Kohn & Miss Ann-P, Chanson E, Shades Of Gray, Eternal City, Nigel Hayes.
Category: DJ Mixes 2012
Hits: 4659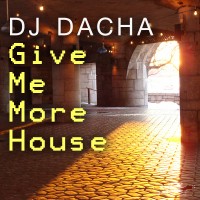 Hey house music headz, if you are looking for some more deepness, here's the new mix. This time I mixed strictly house music, back to roots! Dig here and you'll find some great artists; Cosmic Beets, At One feat. Wyoma, Love & Light, Eman & Doc Link, Deep Inc feat. Stee Downes, Jovon, Flapjackers, Chanson E, DJ Steaw, Mr. Pickle, Giovanni Ikome, SoulCreation feat. MISU, True2Life, Phil Kinley.
Category: DJ Mixes 2011
Hits: 6431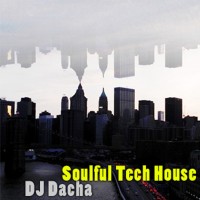 This is my 4th and last mix for 2011. I selected some of the best artists and tracks in 2011: Lovebirds feat Stee Downes, Groovalicious, Luis Radio & Raffa Scoccia feat Su Su Bobien, Levan, Assurance & Fanatix, Joey Negro pres. Sessomatto, Frankie Knuckles & The Shapeshifters, Dan-E-Mc Feat Ash & Lady B, Richard Earnshaw feat Imogen Ryall, Blueday Stereo, B.Original & Damir Pushkar feat J.A.M.O.N, Ralph Session Ft Rainy Payne, DJ Oji...