DeepLink DJ Mixes Archive
Category: DJ Mixes 2002
Hits: 4943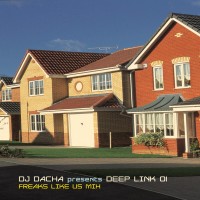 What about one deeper funk-jazzy-soulful DJ mix? You're in? Well, I got some nice selected house tracks, mixed for your precious moments, when you wanna dance. There is a little bit of everything, enough for one party mix or maybe good mix for the car, mp3 player, more parties too... You can feel Chris Lum & Jay-J influence right away, but I got some other cats here: Hanna, Eddie Matos, D&H, Audio Soul Project, Llorca & Lady Bird, David Harness, Tropical Deep, Naomi, Mettle Music and more...
Category: DJ Mixes 2002
Hits: 5389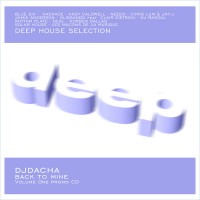 This is one deep, smooth soulful vocal house DJ mix. It's ideal for hangin' out, chillin' and relaxing and maybe even some 'deep' thinking. After some deep-tech mixes that I did this year, I decided to "Back on Mine" this time with mellow house rhythms and melodies including those artists: Blue Six, Kaskade, Andy Caldwell, Needs, Chris Lum & Jay-J, Jamie Anderson, Glissando Bros feat Clair Dietrich, DJ Rasoul, Jay-J And Chris Lum, Rhythm Plate, The Deal, Korben Dallas, Solar House, Les Maçons De La Musique
Category: DJ Mixes 2002
Hits: 5421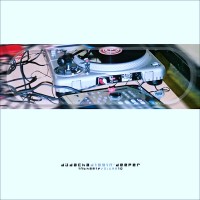 After few friends asked me for a new DJ mix to be a little more deep & tech, progressive, maybe a bit darker than usual, I decided to make their wish true. I collected some very interesting deep-tech tracks, and some good house, and I decided to mix them all together with one of my own tracks "Attractive". So, it'll be "bunch of weirdness" for many listeners, and great music for some of you.. and me ... I think we have one nice deep-tech-mix, maybe a little bit heavy in some moments but still on the ground of deepness. What do I need to do to make you click on that play button? Check it out now.
Category: DJ Mixes 2002
Hits: 4707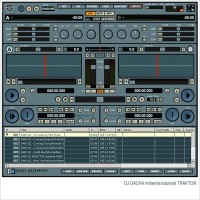 I was waiting for the DJ software for a long time, and finally TRAKTOR was here! Native Instruments Traktor was in my possession and I was more than ready to test it on this DJ mix. I crossed crossed that analog-digital bridge, and now, I was finally able to use all my mp3 files anytime... And, to experiment with some filtering, play with some loops and much much more. My first recorded mix with Traktor was my "point of no return". I would never go back to turntables or CDs, and I really don't care for a music format, for me it's all just a "music transport". Music is always more important, and I like it loud and clear! Also, you cannot imagine how much easier and faster is to find and mix new track. I guess this will be technically my worst Traktor mix, but if you love deep & tech, uplifting house, check it out. Plus I included and mixed one of mine tracks that I did with my friend Buttke, Don't Tell Any 1 (Closer Mix) :)
Category: DJ Mixes 2002
Hits: 5624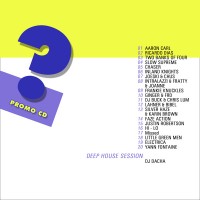 This was probably my last DJ mix that I did without computer software. I used some old mixer, some CD players and one Technics 1210mk2. Finished product happened to be full of surprises even for me, mix is deep and very energetic, full of soulful vocals, jazzy chords, some electronic moments, afro, funky and techy... and I think you gonna like it like I do. I've made few mistakes, I could blame it on old equipment, but who cares, music is great and mix is here. And it will stay online because I love it, and I hope you'll love it too... Artists: Aaron Carl, Ricardo Dias, Two Banks Of Four, Slow Supreme, Chaser, Inland Knights, Joeski & Chus, Intrallazzi & Fratty feat Joanne, Frankie Knuckles, Voom:Voom, DJ Buck & Chris Lum, Lehner & Biebl, Silver Haze feat Karin Brown, Faze Action, Justin Robertson pres Revtone, Hi-Lo, Fresh & Low, Little Green Men, Yann Fontaine, Kevin Yost