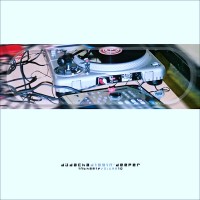 After few friends asked me for a new DJ mix to be a little more deep & tech, progressive, maybe a bit darker than usual, I decided to make their wish true. I collected some very interesting deep-tech tracks, and some good house, and I decided to mix them all together with one of my own tracks "Attractive". So, it'll be "bunch of weirdness" for many listeners, and great music for some of you.. and me ... I think we have one nice deep-tech-mix, maybe a little bit heavy in some moments but still on the ground of deepness. What do I need to do to make you click on that play button? Check it out now.
Miguel Migs & Marc Jellybear - Summer 7 Tilted Records
Layo & Bushwacka! - Deep South End Recordings
Paulo Rocha - Dreamwalker Black Vinyl Records
Souldoubt - Open Up Viva!
West Magnetic - Blue Royal Om Records
Les Maçons De La Musique - No Time To Lose (Dirty Hands Mixx) Afterhours
Danylo - Attractive (OriginalMix) Deeper Link
16B - The Game (Marcello Castelli Tribal Deep Mix) Hooj
Paul Davidson - Maine Road Drama Tango Recordings
Piliavin & Zimbardo - Just Once Sondos
Tony Thomas - Drummer Soma Quality Recordings
Jay-J & Julius Papp As Shuffle Inc. - Remember... New York Moulton Studios Recordings
Black Powder - Mosaferat Brother Brown Recordings
Dan Confusion - Straight Ahead FM Recordings
Derrick Carter & Chris Nazuka - Life Is Like A Circle (Fred Everything Remix) Bombay Records
Home & Garden Present Nkemdi - An Invitation (John Creamer Mix) Central Park Recordings
Tojami Sessions - The Last Heat Raum musik
Macari & Jay-J feat Shawn Benson - Oh Baby Large Records
About this DJ mix / legal statement >>> All songs in this DJ mix are copyright of their respective owners. If you are one of these owners just contact us, and tell us if you want to be removed. This DJ mix is placed online without any commercial purpose but in favor of all true music lovers. It's all about top House music production. Download and 'Njoy!