Category: DJ Mixes 2000
Hits: 5921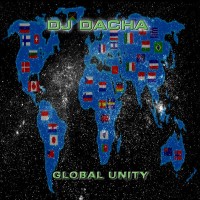 My second promo DJ mix was still inspired by some latest Tech, Garage, Disco, Progressive, Jackin', and some Funky & Jazzy House tracks. Looking at current world situation and racial diversity, message that I wanted to spread was very simple; We need Global World Unity! House music unites people, and that is what this mix is all about: Love, Respect, Dance and Happiness. Check it out right now, you'll find some great artists such as: Ministers De-La-Funk, Jocelyn Brown, Gordon Matthewman, Jose Nunez, Jamiroquai, Junior Sanchez, Dajae B, Kojak, Phats & Small, Robbie Rivera, Kluster, Disco Galaxy 4, Carl Cox, Cassius, Daddy's Favorite...
Category: DJ Mixes 1999
Hits: 7241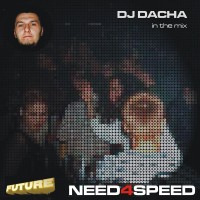 This is my first recorded DJ promo mix uploaded online in 1999. As a resident DJ in underground club Contrast I taped many other live mixes before this one, but the quality of the recording wasn't great, or I lost those tapes... Anyway, as you will hear, this mix is House, Speed Garage, Tech House, Jackin DJ mix. I was short time in those "music waters" in 1999, played it for younger house music clubbers, it was a fun for some time... You'll also hear some good Funky House, French Disco & Uplifting House in this 74 min long set. Here are the artists: Rinôçérôse, Eric Powell, Noise Destruction, Eddie Amador, CZR & Daryl Pandy, Kluster, Kingsly O, Robbie Rivera, Power House & Duane Harden, Arman Van Helden, Michael Jackson, Olav Basoski, Silvio Ecomo, Problem Boy, Mac Zimms, Phunke Soul...
Subcategories
Here is collection of precious music that I was enjoying long time ago, but, I can still listen to it today like it's new. You'll find some of the oldest and best house and deep house music production that is timeless for me. You can call it classics, retro, roots, but, it's certainly more than that. This music also represent some of the best years in my life, this was my 'mainstream' house music for a long time, and still is. But, for many listeners, it will still be underground... Parental advisory : 40 years and older!
This part of the site is dedicated to my online radio show DJ residency which I was doing during 2007-2008 on UK internet radio called MixTheGroove. Unfortunately, radio was shut down after a while, but I kept my radio shows as mp3 files, and they're ready for download! Every radio show is basically DJ mix, music only - no talk! Each week I carefully prepared and mixed some of the best and unknown deep, soulful, jazzy and tech house music for this show, I hope you gonna like it...
On this page you'll find my DJ sets which are recorded while I was playing Live at my favorite clubs and venues. I was resident DJ for many years, and I used to play 4 nights weekly in legendary club Contrast and I have had resident night at Paradiso discotheque in Novi Sad. However, Lounge Cafe happened to be last place where I did my last weekly DJ sessions before I moved to New York City. Every set has different vibe and it's worth listening and downloading. It's 99% house music with big influence of Jazz, Nu-Jazz, Soul, Funk and Afro-Latin rhythms and elements.
I worked more than 10 years as a DJ on many local radio stations in my city and I've always enjoyed mixing new electronic music and making interesting radio program. Radio is great because you know that someone is listening to you, but you don't know who they are and how many people is tuned in. However, I didn't recorded many of my radio DJ sets, but I did catch some of the latest sessions when I worked on my favorite radio ever IN RADIO Novi Sad 1998-2009 (R.I.P.) My main goal was to promote new and old deep, soulful, funky, jazzy, latin, tech house music and have fun doing it. Here are my radio shows recorded specially without my vocals;) (thank you) - just good old house music.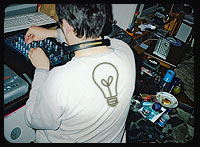 I remember years ago every time I browsed through my precious music collection I ended up with thinking that I have to mix my favorite tracks in some very long DJ mix which will present different styles/folders that I had on my computer in that moment (1973-2003). That wasn't the main reason, I actually wanted some long mixes that I can listen to and do some other creative things. It took me a lot of time to prepare and mix this long mixes but it was worth it. I didn't care so much about technical aspect of my mixes, this time music selection was only important thing to me. After months and months of preparation, one day I decided to start with this huge project and now we have 4 very long DJ mixes here, and they're presenting some of the best music talents in electronic and modern music scene.
DJ Mixes that I've done for others