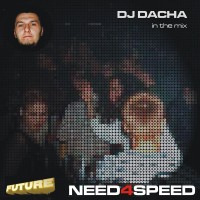 This is my first recorded DJ promo mix uploaded online in 1999. As a resident DJ in underground club Contrast I taped many other live mixes before this one, but the quality of the recording wasn't great, or I lost those tapes... Anyway, as you will hear, this mix is House, Speed Garage, Tech House, Jackin DJ mix. I was short time in those "music waters" in 1999, played it for younger house music clubbers, it was a fun for some time... You'll also hear some good Funky House, French Disco & Uplifting House in this 74 min long set. Here are the artists: Rinôçérôse, Eric Powell, Noise Destruction, Eddie Amador, CZR & Daryl Pandy, Kluster, Kingsly O, Robbie Rivera, Power House & Duane Harden, Arman Van Helden, Michael Jackson, Olav Basoski, Silvio Ecomo, Problem Boy, Mac Zimms, Phunke Soul...
Rinôçérôse - Radiocapte (Original Mix) V2
Eric Powell - Phunked Up (S.F.Express Mix) Boo Records
Noise Destruction - Situation (Mind Body & Soul Mix) Boomerang Fish
Eddie Amador - Rise (Specialised Rise 2000 Remix) Disco Galaxy
CZR & Daryl Pandy - Bad Enough (Disco Funk Remix) Sidewalk Music
Kluster - Back To Funk (Original Mix) Neo Records
Kingsly O - A Deeper Soul (Olav Basoski Remix) Work Records
Robbie Rivera pres D'Monsta - There`s Some Discofuns Here Tonight Episode Records
Power House & Duane Harden - What U Need (Olav Basoski Remix) La Belle Noire
Arman Van Helden - Egyptian Magician (Original Mix) UCA Records
Olav Basoski - Anytime OBM
Silvio Ecomo - Tell You Something (Main Edit) Smoke Records
Problem Boy - Self Control (Olav Basoski Mix) Tremolo
Mac Zimms - Thumpin Vinyl (Original Mix) Bango
Arman Van Helden - Psychic Bounty Killaz (Album Version) Hyper Hype
Michael Jackson - Billie Jean (Bootleg Mafia Superburner Dub) Disco Galaxy
Phunke Soul - Alright Babe (Extended Version) PROMO
Mac Zimms - Born To Porn (Original Mix) Bango
About this DJ mix / legal statement >>> All songs in this DJ mix are copyright of their respective owners. If you are one of these owners just contact us, and tell us if you want to be removed. This DJ mix is placed online without any commercial purpose but in favor of all true music lovers. It's all about top House music production. Download and 'Njoy!