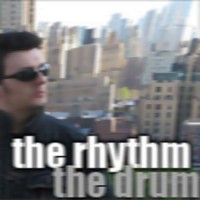 It's what moves me; The Rhythm, The Drums. This mix starts with melodic and chill out sounds but after few tracks it goes to electronic, funkier, deeper waters... There are some good funky disco tunes inside signed by great artists such as: Frontera feat Sophie Barker, Haldo & Mascaro, Grey, Davidson Opsina feat D'Layna, Wipe The Needle, Kinky Movement, Late Night Society, Joshua Heath, White Lotus Society, Physics, Timbalestics, Miguel Migs, Soularis, Nick Chacona...
Frontera feat Sophie Barker - Everything (Changes ) Music For Dreams
Haldo & Mascaro - Proceed (Haldo & Mascaro Deep Mix) Conya
Grey - Shame On You Blunted Funk Recordings
Davidson Ospina feat D'layna - Ladadi (Dada) (Main Mix) Spina Records
Wipe The Needle - The Rhythm The Drum Deeply Rooted House
Kinky Movement - Gotta Be Smart Replay Recordings
Late Night Society - Back In Town (Original) Phobic Recordings
Joshua Heath - My Headphones Salted Music
White Lotus Society - Got It (Chuck Love Vocal) Large Records
Physics feat Alexandra Hamnede - Let It Out (Vincent Kwok Mix) Seamless Recordings
Timbalestics - Meo Amor (Schwarz & Funk Deep Mix) Seamless Recordings
Miguel Migs feat Aya - Mesmerized (Shur-I-Kan Vocal Rework) NRK Sound Division
Soularis - Closer (Original Mix) Seamless Recordings
Nick Chacona - Eighteenth_Hole Saw Recordings
About this DJ mix / legal statement >>> All songs in this DJ mix are copyright of their respective owners. If you are one of these owners just contact us, and tell us if you want to be removed. This DJ mix is placed online without any commercial purpose but in favor of all true music lovers. It's all about top House music production. Download and 'Njoy!