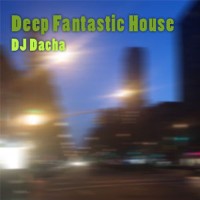 This is my second DJ mix for 2011 including some of the best deep & soulful house tracks for this year. I called this one "Deep Fantastic House". Again, you'll find some of the greatest and hottest artists here; Avery Sunshine, Musiq Soulchild feat Swizz Beatz, Beaten Soul, LT Brown, Balage, Sean McCabe, Stephanie Cooke, John Oudo, The Sound, Selina Campbell, Arco, Yasmeen, DJ Spen, Sheila Ford, Terry Thompson and others.
Avery Sunshine - Ugly Part Of Me (Terry Hunter BANG) T's Box
Musiq Soulchild feat Swizz Beatz - Anything (Mr V & Reelsoul Remix) Atlantic
Beaten Soul feat. LT Brown - Light Is Gonna Shine (AphroDisiax Main Mix) MN2S
Balage - How Did We Get To Here (Danny Clark & Jay Benham Mix) Solid Ground Recordings
Sean McCabe & Stephanie Cooke - Just A Little Bit (Sean McCabe Classic Vocal Mix) King Street
John Oudo & The Sound feat. Selina Campbell - Gettin Over You (Full 12 Disco Vocal Mix) Bigspin Music London
Arco feat Ivan Myslikovjan & Yasmeen - Gone Higher (The Deep Lover MashUp) Salted Music
DJ Spen pres Sheila Ford & Terry Thompson Ft. Carlous Palmer - Fantastic (Original Model Walk Off Mix) Code Red
Lisa Millett - Closer (Danny Clark & Jay Benham Raw Mix) Solid Ground Recordings
Groove Assassin And Pete Simpson - Gotta Make It Right (Souldynamic Vocal Remix) MN2S
Donae'o - I (Sean Mccabe Remix) Strictly Rhythm Records
Fuminori Kagajo feat Adeola Ranson - Piece Of Heaven (Sean McCabe Unreleased Paradise Dub Mix) King Street
About this DJ mix / legal statement >>> All songs in this DJ mix are copyright of their respective owners. If you are one of these owners just contact us, and tell us if you want to be removed. This DJ mix is placed online without any commercial purpose but in favor of all true music lovers. It's all about top House music production. Download and 'Njoy!