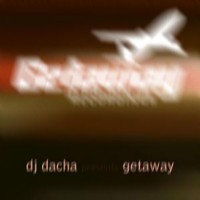 I'm back with some fresh and some older cool music. Label of the mix is Getaway. This mix is perfect summer blend of deepness and freshness, check it out with cold drink in your hand: Kawabata, Anthony Molina, James BledsoeFish Go Deep, Kenny Carvajal feat Reggie hall, DJ Enne, Fred Everything feat Lisa Shaw, Reel People, Richie Robinson, DJ Fudge feat Mani Hoffman, Rob Roy, Unus Umre...
Kawabata - Persuasion Drumpoet Community
Anthony Molina - Fundamentals (James Bledsoe Deep Remix) The Source
Fish Go Deep - Flying Funk i! Rercords
Kenny Carvajal feat Reggie Hall - Life Is (Vocal Mix) Habitat Records
James Bledsoe - Roundabout (Demarkus Lewis Journey Mix) The Source
DJ Enne - Road To Gambara Innvision Recordings
Fred Everything feat Lisa Shaw - Here I Am (Lazy Days Vox) OM Records
Reel People - Upside (Karizma's Old's Kool Instrumental Remix) Papa Records
Richie Robinson - Good Music (Ver 1) Blue City Records
Fudge feat Mani Hoffman - Keep On (The Layabouts 2008 Regroove Mix) Stalwart
Rob Roy - Killer In My Mind (Kirby Mix) The Source
Anthony Molina - Come As You Are (James Bledsoe Mix) Getaway Recordings
James Bledsoe - Vibe Iz Thick (Anthony Molina's Deepah Mix) Getaway Recordings
Anthony Molina - Holding On (Maduenos Re-Rub) Getaway Recordings
Unus Emre - Mea Culpa (Original Mix) Yakuza Recordings
Check out this DJ mix on:
HearThis
MixCloud
Odysee
Rumble
YouTube
About this DJ mix / legal statement >>> All songs in this DJ mix are copyright of their respective owners. If you are one of these owners just contact us, and tell us if you want to be removed. This DJ mix is placed online without any commercial purpose but in favor of all true music lovers. It's all about top House music production. Download and 'Njoy!