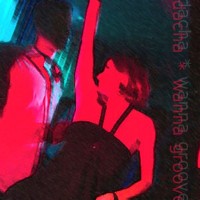 Wanna groove ? With this DJ mix you can, it's a little bit funkier then others and kinda crazy in some moments. Well, you don't see Crazy Penis, King Kooba, Logical Groove and Miguel Migs in the same mix very often. And there is more; Jay-J, Joey Youngman, Haldo, Dennis Ferrer, K.T.Brooks, Barbara Tucker & Tuccillo, D'Stephanie, Kimara Lovelace, Alton Miller, Rodney Hunter, Jeroenski, Backroom Sounds...
Logical Groove feat Savio Vurchio - You Are The One (Live In Dominicus Beach Mix) Gotta Keep Faith Records
Crazy P - Stop Space Return 20:20 Vision
King Kooba - Everybody Get Up (Original Mix) OM Records
Miguel Migs feat Sadat X - Shake It Up (Miguel Migs Salted Dub Deluxe) Salted Music
Jay-J - October Moods (Jay-J's Shifted Up Mix) Shifted Music
Joey Youngman - Cave Dweller Fetish Recordings
Haldo - Maceio (Haldo Original Mix) Transport Recordings
Dennis Ferrer feat K.T.Brooks - Run Free (Sean McCabe Vocal Remix) D:vision Records
Barbara Tucker & Tuccillo - One Desire (Alix Alvarez F1 Series Vox) King Street Sounds
D'Stephanie - Rock The Disco Jalapeno Records
Kimara Lovelace - Far Away (Jon Cutler's Distant Music Mix) King Street
Alton Miller - Together (Ezel'S Remix) Seed
Rodney Hunter - Wanna Groove (Wahoo Vocal Remix) G-Stone Recordings
Jeroenski - Pasta For 2 (Original Mix) Tempogroove
BackRoomSounds - Dark Side (Beaten Soul Remix) Tempogroove
About this DJ mix / legal statement >>> All songs in this DJ mix are copyright of their respective owners. If you are one of these owners just contact us, and tell us if you want to be removed. This DJ mix is placed online without any commercial purpose but in favor of all true music lovers. It's all about top House music production. Download and 'Njoy!