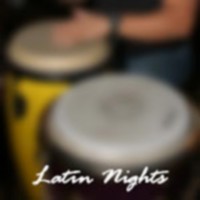 I just love to hear good house rhythm with some Latin, Brazilian influence. I was thinking about to make mix called Latin Nights, inspired by special nights when I would play Latin house all night long. And, I got this one, it's 80 mins full of mellow, romantic, sexy, latin house for everybody. First track is fab, Bayara Citizens aka Joe Claussell, yeah. And there is more; Little Louie Vega, Bah Samba, Glen Lewis, Hardsoul, Chuck Love, Anane...
The Bayara Citizens - Mafungo (Joes Forest Version) Sacred Rhythm Music
Louie Vega feat Anané - Ma Mi Mama (Extended Freeform U Heirs Vox Glen Underground Remix) Vega Records
Bah Samba feat Isabel Fructuoso - Calma (Louie Vega Mix) Vega Records
Glen Lewis feat Mjojo And Bongani - Life Everlasting (Dennis Ferrer's Passion Of C Vocal Mix) Funk La Planet
Dj Ino feat Yoio C - It's Around (Vocal Mix) Seasons Limited
Hardsoul - Bounson (Hardsoul's Latin Directions Original) Hardsoul Pressings
Chuck Love - Something Right OM Records
Anane feat Mr. V - Let Me Love You (Masters At Work Mix) Vega Records
Mena Keys feat Tabia na Moto - Forever And A Day (Flutie Dub Mix) Jellybean Soul
The Rhythm Slaves - Music's In My Soul (Copyright Mix) KneeDeep USA
Davidson Ospina - Dig This (Main Mix) Big Love
Jazztronik - Madrugada (Little Louie Vega Roots Mix) Especial Distribution
Roy Ayers - Holiday (Kenny Dope Main Pass) Rapster Records
About this DJ mix / legal statement >>> All songs in this DJ mix are copyright of their respective owners. If you are one of these owners just contact us, and tell us if you want to be removed. This DJ mix is placed online without any commercial purpose but in favor of all true music lovers. It's all about top House music production. Download and 'Njoy!