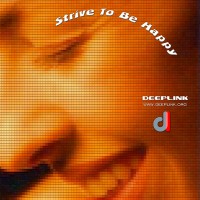 This is what I call deep-into-the-summer house music, many different genres of house mixed together, and it all works just fine. So, how would you like some deep, funky, electronic, jazzy house with some nice vocals here and there? Here it comes, that's what this mix is. Thanks to artists: Stigmato Inc, Joshua feat Davina, Owusu & Green, House of 909, Kaskade, Crazy Penis, Mark Farina, Demarkus Lewis, Chris Lum, Agent Sumo, Plej, Fred Everything and more ...
Stigmato Inc. - Strive To Be Happy Utensil Recordings
Joshua feat Davina - Come Over 2 My Place Not On Label
Owusu & Green - Nevermore (Triangle Orchestra Remix) Naked Music Recordings
House Of 909 - Beautiful Day (Cevin's Beautiful Style Mix) Pagan
Kaskade - Soundtrack To The Soul (Extended Mix) OM Records
The Beard - Feel My Way Inspirit Music Promo
Crazy Penis - There's A Better Place (Magik J Remix) Paper Recordings
Mark Farina - To Do (Kaskade's Carry On Mix) OM Records
Demarkus Lewis - Make It Mellow Nordic Trax
Chris Lum - Smack Up (Danny Marquez & Ferry B. Bubble Boogie Monkey Mix) Bubble Soul
Agent Sumo - Yes We Will (Chab Remix) Yoshitoshi Recordings
Fred Everything - Centro Theme (Fred Everything Mix) Nightshift Recordings
Kenny Hawkes - Play The Game (Mazi & Joshua Collins Remix) Music For Freaks
Plej - You Exceptional
Check out this DJ mix on:
HearThis
MixCloud
Odysee
Rumble
YouTube
About this DJ mix / legal statement >>> All songs in this DJ mix are copyright of their respective owners. If you are one of these owners just contact us, and tell us if you want to be removed. This DJ mix is placed online without any commercial purpose but in favor of all true music lovers. It's all about top House music production. Download and 'Njoy!