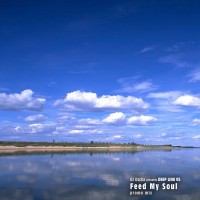 It's starting with dramatic sounds of Papa Washington Trio, just to stear your blood, but continues with deep and also dramatic Green Keepers, Phaedra, Halo, Demarkus Lewis and other great tracks that will make you feel fresh again. It's not your regular deep house mix, it's something a little bit different, with a twist. You will enjoy in some great house served by: Papa Washington Trio Greens Keepers Phaedra, Halo, Jason Hodges, Demarkus Lewis, Simon, Dizzy & Johnny Fiasco, Home & Garden, Magik J & Soane, Miango, Nigel Hayes, Essa, Mazi, Powder Productions, Phil Weeks, Chris Lum..
Papa Washington Trio - Trio De Janeiro (Silicone Soul's Melon Munching, Sandal Wearing Bastards Dub) Paper Recordings
Greens Keepers - Mesopotamian (Lance DeSardi's Deep Bleep Dub) Classic
Phaedra - Holy Roller (DJ Buck Remix) Straylight
Halo - Lakeshore Dr Bluem Recordings
Jason Hodges - Let's Groove This Bosh
Demarkus Lewis - Waiting Bluem Recordings
Simon - Troubled Soul (Rise Above It Mix) Future Dreams
Johnny Fiasco - Chicano's Groove Doubledown Recordings
Dizzy & Johnny Fiasco - Bottoms Up Doubledown Recordings
Home & Garden - This Lonely World Aesoteric Records
Magik J & Soane - Saxy Beast Paper Recordings
Miango - Mussiki é (Jungle Mix) Deep Touch Black
Nigel Hayes - Moving On (Fred Everything Movin Dub) Sunshine Enterprises
Essa - Horse On A Motorway (Magik Johnson Dub) Paper Recordings
Mazi - Visitation Jamayka Recordings
Powder Productions - After Dark M-Ocean
Phil Weeks - Back For More Detour Recordings
Chris Lum - Want More? Room Records
About this DJ mix / legal statement >>> All songs in this DJ mix are copyright of their respective owners. If you are one of these owners just contact us, and tell us if you want to be removed. This DJ mix is placed online without any commercial purpose but in favor of all true music lovers. It's all about top House music production. Download and 'Njoy!