Dacha on Mix The Groove Radio Show
This part of the site is dedicated to my online radio show DJ residency which I was doing during 2007-2008 on UK internet radio called MixTheGroove. Unfortunately, radio was shut down after a while, but I kept my radio shows as mp3 files, and they're ready for download! Every radio show is basically DJ mix, music only - no talk! Each week I carefully prepared and mixed some of the best and unknown deep, soulful, jazzy and tech house music for this show, I hope you gonna like it...
Category: Mix The Groove
Hits: 3126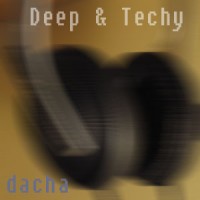 Show is full off funky-tech house, deep & dirty bass lines, cyber disco... It's all for dance people, this is your favorite party mix so let's start with it: Kinky Movement, Hustle and Flow feat John Larner and Anyo, Bang Bang, Dennis Ferrer, Julius Papp feat Tonee Green, Chuck Daniels, Latenight Society, Eddie Leader feat Sex Machine, George Morel & Romina Johnson, Sandy Rivera & Haze, Joshua Collins...
Category: Mix The Groove
Hits: 3018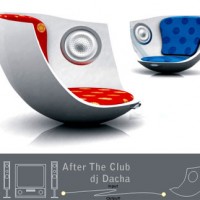 After nice clubbing night imagine yourself in that space chair, press play and your mind is gone far away, you think that you're sleeping but... This is one deep, soulful, tech house DJ mix, radio show. You will get chance to meet again: Tommy Bones, Eddie Matos, Bang Bang, DJ Fudge, Souldynamic feat Brent St Clair, Gabriel Black, Samantha James, Soul Deep Collective, Bobby Magnifique, Demarkus Lewis feat John Griffin, Kinky Movement...
Category: Mix The Groove
Hits: 3093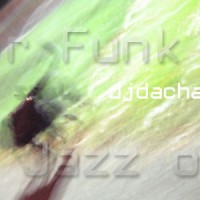 This is not your classic deep house mix, it's more like fusion between jazz, 2step, d'n'bass, funk, Nu-Jazz & latin house and maybe something even more, but hey, here they are: Guy Monk, Pablo, Charles Schillings, Ian Pooley, Rita Quintero, Sumo feat AARON PHIRI, Neon Phusion feat Brown Sugar, Mettle Music, The Quiet Boys, Paula Lima, Joseph Malik feat Colin Steele, Rawsoul Orchestra feat Concha Buika...
Category: Mix The Groove
Hits: 2999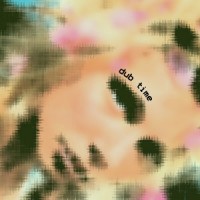 It's very deep and groovy at the begining but as it progress, you'll hear lighter and happier funkier themes, but also afro, disco, funky rhythmsand it's also tech house, so maybe you should check it out; Ivan-I & Jason Howell feat Rootz, Kem, Mary J Blidge & Joss Stone in Jay-J's mixes, Mood II Swing, The Craftsmen, Mark Grant feat Dajae, White Lotus Society, Djaimin feat Crystal Reclear & Budha Monk, DJ Hal feat Jay Thomas, Anthony Nicholson pres Miquifaye vs Kung Fu Khz...
Category: Mix The Groove
Hits: 3043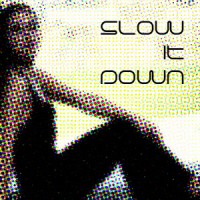 I want to slow it down for this time, we all need to enjoy some nice mellow house, something for a good mood. And, I grabbed bunch of melodic and organic light house tracks for this show, check it out: Rasmus Faber, Gregory Del Piero feat Kenny Bobien, Hustle & Flow geat John Larner & Anyo, Souldynamic feat Brent St Clair, Darren Campbel, Anthony Molina feat Karina Nistal, Heizler, Big Game James, Louie Balo Guzman, Blaze, Modern Quartet...
Category: Mix The Groove
Hits: 3107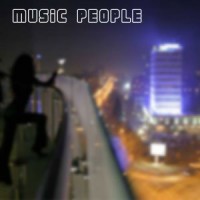 Yes, DOD The Strugle is one in my favorite tracks ever. I listened to it zillion times and it's STILL dope... It's one of the deepest tracks I ever heard and with a message. I had to pull out some other old house tracks (Moodyman and Needs) and I also got here some other deep-artists such as: Crna Droga, Craig Hamilton, Troydon, DJ Meme, Underground Soound of Lisbon, Miguel Graca, Nightsource, Ananda Project, Gregory Del Piero...
Category: Mix The Groove
Hits: 3199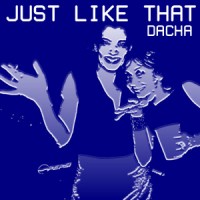 This show is starting with my anthem Love American Style and GU's mix, period. After that I played some funky party cuts and after that some tech house for you tech-house heads, just like that here they are: Craig Alexander, Dajae Bernard Badie, Vernon & Da Costa, Gregory Del Piero, Hanna Hais, Anyo, DJ Z, Sebastian Davidson, Mood II Swing, Kimpster, Mister O feat Paul Desmond...
Category: Mix The Groove
Hits: 3470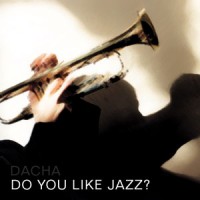 Do You? If so, this is the perfect DJ mix for you, 60 mins of pure jazz-house fusion. So it's not your regular Jazz, it's retro-cyber-jazz, check it out: Cool balance feat Kevin Yost, Airto, Brother Of Soul, Shur I Can vs Milton Jackson, LTJ Experience, African jazzms, The Brooklyn Soulboys, Undercover Agency, Sumo feat Clarisse Muvemba, Louie & Blze, Bill Summers...
Category: Mix The Groove
Hits: 3280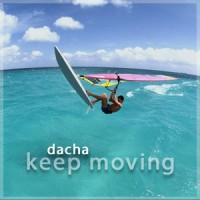 Once again I have here deep, funky, jazzy and soulful radio show called Keep Moving. Listen to at the beach, lounge cafe or at home, you'll be relaxed with: Hanna, Fish Go Deep, Rhythm Plate, Miguel Migs & Lisa Shaw, Richard Lee Crees, Tiger Stripes, Joshua Heath, Autosoul feat Ijeaoma, Andy Caldwell, MFM feat George Caper, Chuck Love...
Category: Mix The Groove
Hits: 3257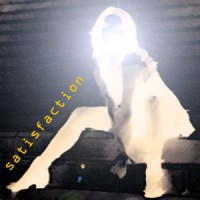 I browsed through my favorite music folders to find and play some of the deepest tracks from my collection for this radio show, and I found the best for this session, for pure Satisfaction: Rhythm Plate feat Astral T, Beppe Gioia feat Tommaso Da Prato, The Rurals, Joshua Heath, Soydan, Joey Youngman, Mark Grant feat Dajae, Blaze feat Mr. V, Andreas Bender, MFM with George Caper, Flow Dynamics...