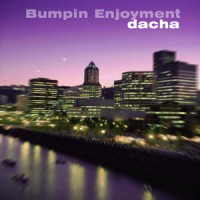 Mix starting with a few very deep tracks, but as it progress you'll find that mix has soulful vocals & few nice funky tracks, rhythm will follow, don't worry and check it out right now: Fred Everything & JT Donaldson, Da Funk, Atjazz, Jimpster, The Sound Republic, Franck Roger, Dawn Tallman, Andre Harris, Homero Espinosa, Jay West, Chris Harris...
01 FRED EVERYTHING & JT DONALDSON - I Said [LAZY DAYS]
02 DA FUNK - Lost In You [CONYA]
03 ATJAZZ - Looking Glass [REINCARNATION]
04 JIMPSTER - Dangly Panther (Original Mix) [FREERANGE]
05 THE SOUND REPUBLIC - Bumpin' Enjoyment [SPATULA CITY]
06 FRANCK ROGER - I Dream Of You [REAL TONE]
07 DAWN TALLMAN - Now That I Found You (Mark Stone Udm Mix) [EQUAL]
08 ANDRE HARRIS - What Makes U Think (Vox) [INNATE SOUL DIGITAL]
09 HOMERO ESPINOSA - Got This Feeling [YERBA BUENA DISCOS]
10 JAY WEST - How Funky (Christian Malloni Mix) [FUNKFIELD]
11 CHRIS HARRIS - Da Sound [GUESTHOUSE]
About this DJ mix / legal statement >>> All songs in this DJ mix are copyright of their respective owners. If you are one of these owners just contact us, and tell us if you want to be removed. This DJ mix is placed online without any commercial purpose but in favor of all true music lovers. It's all about top House music production. Download and 'Njoy!