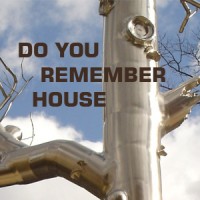 Here we go again deep & tech pretty much. Get on the dance floor, try that new sneakers and dance all night with with: Homero Espinosa, Jay West & Guy Herman, Julius Papp, Candy Apple, Robert Owens, Atnarko, Chris Harris, Samantha James, Chuck Love with Fourfeet, Astraglide, 1050 East feat Chris Dockins...
01 HOMERO ESPINOSA - And You Know This [YERBA BUENA DISCOS]
02 JAY WEST & GUY HERMAN - Hectic Day [FUNKFIELD]
03 JULIUS PAPP - Le Deep (Papp's 2008 Remix) [LOVESLAP]
04 CANDY APPLE - Bsq (Original Mix) [CANDY APPLE]
05 ROBERT OWENS - Inside My World [COMPOST]
06 ATNARKO - Don't Ya Know (Johnny Fiasco Remix) [NIGHTSHIFT]
07 CHRIS HARRIS - Sneakerz [GUESTHOUSE MUSIC]
08 SAMANTHA JAMES - Breathe You In (Fiascos Chunkafunk) [OM]
09 CHUCK LOVE with FOURFEET - Beautiful Thang (Remix) [OM]
10 ASTRAGLIDE - Starlight (Jak Jaxon's Deep Remix) [NEW ERA]
11 1050 EAST feat. CHRIS DOCKINS - Wide Open (Sweet Abraham's Loveswept Vocal) [DIASPORA]
About this DJ mix / legal statement >>> All songs in this DJ mix are copyright of their respective owners. If you are one of these owners just contact us, and tell us if you want to be removed. This DJ mix is placed online without any commercial purpose but in favor of all true music lovers. It's all about top House music production. Download and 'Njoy!