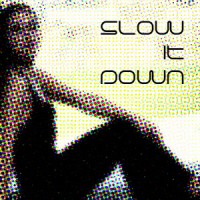 I want to slow it down for this time, we all need to enjoy some nice mellow house, something for a good mood. And, I grabbed bunch of melodic and organic light house tracks for this show, check it out: Rasmus Faber, Gregory Del Piero feat Kenny Bobien, Hustle & Flow geat John Larner & Anyo, Souldynamic feat Brent St Clair, Darren Campbel, Anthony Molina feat Karina Nistal, Heizler, Big Game James, Louie Balo Guzman, Blaze, Modern Quartet...
01 RASMUS FABER - Giant Leap [PROMO]
02 GREGORY DEL PIERO feat KENNY BOBIEN - Don't You Ever Get (Club Mix) [RAISANI]
03 HUSTLE & FLOW feat JOHN LARNER & ANYO - Win For Life [GREENHOUSE]
04 SOULDYNAMIC feat BRENT St CLAIR - Slow It Down (Central Avenue Main Mix) [BARCODA]
05 DARREN CAMPBEL - Baby [PROMO]
06 ANTHONY MOLINA feat KARINA NISTAL - Floating Above Mars (Kuningas Dub) [DIAMONDHOUSE]
07 HEIZLER - Diverse (Original Version) [NU JACKS CITY]
08 BIG GAME JAMES - Guilty Pleasures (Original Mix) [ACUNA BOYZ PRODUCTIONS]
09 LOUIE BALO GUZMAN - The Floor (Baby Powder Mix) [BATTLEWAX]
10 BLAZE - My Beat (Sumo 2007 Rebounce) [SLIP'N SLIDE]
11 MODERN QUARTET - Jazzonized (Danylo's 2007 Remix) [DEEPLINK MUSIC]
About this DJ mix / legal statement >>> All songs in this DJ mix are copyright of their respective owners. If you are one of these owners just contact us, and tell us if you want to be removed. This DJ mix is placed online without any commercial purpose but in favor of all true music lovers. It's all about top House music production. Download and 'Njoy!