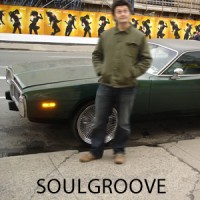 I started with refreshing african rhtythms by Boddhi Satva feat Fredy Massamba and after that everything is easy, deep, soulful, tech, funkyyy house music with: Luv City, Hustle & Flow, Gene Hunt feat Robert Owens, Fanatix feat Lady Alma, Justin Michael & Secret Soul feat Gina Rene, Costa Martinez, Nightrhymes, Joey Youngman, Chris Harris...
01 BODDHI SATVA feat FREDY MASSAMBA - Warriors Of Africa (DJ Le Saint Remix) [OFFERING]
02 LUV CITY - Luv City Theme [NEW WORLD]
03 HUSTLE & FLOW - Don't Mess WIth Us (1200 MEss Mix) [FLATPACK TRAX]
04 GENE HUNT feat ROBERT OWENS - Twilite People (Original Mix) [DOPE WAX]
05 FANATIX feat LADY ALMA - Higher (Dub) [DOPE WAX]
06 JUSTIN MICHAEL & SECRET SOUL feat GINA RENE - Celebration of Music (Richard Earnshow Instrumental) [HERMOSA]
07 COSTA MARTINEZ - You Changed My Life (Da Funk's Imagine Dub) [2DELICIOUS RECORDINGS]
08 NIGHTRHYMES - Chicago (DJ Meme Warehouse Mix) [REELGROOVE]
09 JOEY YOUNGMAN - Truth & Lies (Jy's Vaporub Dub) [FETISH RECORDINGS]
10 CHRIS HARRIS - Soulgroove [GUESTHOUSE]
About this DJ mix / legal statement >>> All songs in this DJ mix are copyright of their respective owners. If you are one of these owners just contact us, and tell us if you want to be removed. This DJ mix is placed online without any commercial purpose but in favor of all true music lovers. It's all about top House music production. Download and 'Njoy!