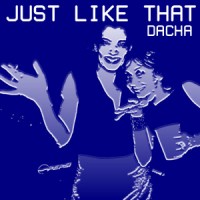 This show is starting with my anthem Love American Style and GU's mix, period. After that I played some funky party cuts and after that some tech house for you tech-house heads, just like that here they are: Craig Alexander, Dajae Bernard Badie, Vernon & Da Costa, Gregory Del Piero, Hanna Hais, Anyo, DJ Z, Sebastian Davidson, Mood II Swing, Kimpster, Mister O feat Paul Desmond...
01 CRAIG ALEXANDER - Love American Style (GU Remix) [UNIFIED]
02 DAJAE & BERNARD BADIE - Tonight (Main Mix) [TONY RECORDS]
03 VERNON & DA COSTA - Jazz Woman (Ion Edit) [ODDS AND ENDS]
04 GREGORY DEL PIERO - Just Like That (Extended Mix) [RAISANI]
05 HANNA HAIS - Jungo (DJ Meme Remix) [ATAL]
06 ANYO - Ditzy (Original Mix) [A SECOND SMELL]
07 DJ Z - Into Space [DEEPLINK MUSIC]
08 SEBASTIAN DAVIDSON - Bondi [KINKY RECORDS]
09 MOOD II SWING - It's Gonna Work Out (Main Vocal Mix) [STRICTLY RHYTHM]
10 JIMPSTER - Seeing Is Believing [FREERANGE]
11 MISTER O feat PAUL DESMOND - I Can Feel The Love (Bobby Blanco & Miki Moto's) [FLUENTAL]
About this DJ mix / legal statement >>> All songs in this DJ mix are copyright of their respective owners. If you are one of these owners just contact us, and tell us if you want to be removed. This DJ mix is placed online without any commercial purpose but in favor of all true music lovers. It's all about top House music production. Download and 'Njoy!