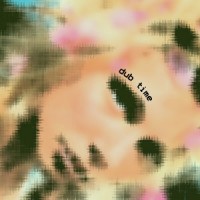 It's very deep and groovy at the begining but as it progress, you'll hear lighter and happier funkier themes, but also afro, disco, funky rhythmsand it's also tech house, so maybe you should check it out; Ivan-I & Jason Howell feat Rootz, Kem, Mary J Blidge & Joss Stone in Jay-J's mixes, Mood II Swing, The Craftsmen, Mark Grant feat Dajae, White Lotus Society, Djaimin feat Crystal Reclear & Budha Monk, DJ Hal feat Jay Thomas, Anthony Nicholson pres Miquifaye vs Kung Fu Khz...
01 IVAN-I & JASON HOWELL feat ROOTZ - Blessed (Dub Vocal) [TARANTIC]
02 KEM - Heaven (Marlon D Mix) [JELLYBEAN SOUL]
03 MARY J BLIGE - Everything (Jay-J Shifted Up Mix v2) [SHIFTED]
04 MOOD II SWING feat TARA J - Passing Time (Dub) [STRICTLY RHYTHM]
05 THE CRAFTSMEN - Muradi's Groove [GREENHOUSE RECORDINGS]
06 MARK GRANT feat DAJAE - Satisfaction (Soul Bounce Instr) [BLACKSTONE]
07 JOSS STONE - Tell Me (Jay-J Shifted Up Mix) [SHIFTED]
08 WHITE LOTUS SOCIETY - Space Cadillac (Cubase Dan Remix) [MUZIQUE BUTIQUE]
09 DJAIMIN feat CRYSTAL RECLEAR & BUDHA MONK - Change (Jamie Lewis Moody Mix) [PURPLE MUSIC]
10 DJ HAL feat JAY THOMAS - I'm Yours [AMBIOSPHERE]
11 ANTHONY NICHOLSON pres MIQUIFAYE vs KUNG FU kHZ - Bloodfire (Fire Drumstyle) [CIRCULAR MOTION]
About this DJ mix / legal statement >>> All songs in this DJ mix are copyright of their respective owners. If you are one of these owners just contact us, and tell us if you want to be removed. This DJ mix is placed online without any commercial purpose but in favor of all true music lovers. It's all about top House music production. Download and 'Njoy!