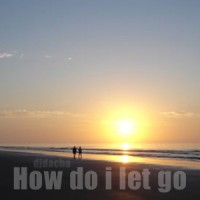 This one is a little bit longer, 2hrs of deep, soulful, tech house music with selected artists such as: Gregory Del Pierro, Kenny Bobien, Rhody Kaydee, Lisa Mack, Danism, Guy Robin, Fanatix, Nightrhymes, Hustle & Low, Dennis Ferrer, K.Y.Brooks, DJ Purple, Andre Harris, Logicalgroove, Dlayna, The Candy Dealers, Homero Espinosa... I tried to mix best new tracks that I had in that moment so it's a must have.
01 GREGORY DEL PIERRO feat KENNY BOBIEN - Don't You Ever get (Kings Of Deep Soulful Mix) [RAISANI]
02 RHODY & KAYDEE - Release The Beauty (Spiritual Blessings Remix) [GOTTA KEEP FAITH]
03 LISA MACK - Where Do We Go (Go Spen & Thommy Spiritually Sound Instrumental) [CODE RED]
04 DANISM feat KENNY BOBIEN - Feeling You (Groove Assasin Remix) [MN2S]
05 GUY ROBIN feat ANTHONY MORIAH - Bless You Brother (Dub Mix) [HUSTLE MUSIC]
06 FANATIX feat LADY ALMA - Higher (Main Mix) [DOPE WAX]
07 ANDRE HARRIS - The Sunset (Vox) [INNATE SOUL DIGITAL]
08 NIGHTRHYMES - Chicago (Club Mix) [REELGROOVE]
09 DAVID PENN feat DAREN J BELL - Feel The Rise (DJ Chus Back To 80s Rework) [URBANA]
10 LOGICALGROOVE feat SAVIO VURCHIO - How Do Love (Pablo DJ Soulful House Remix) [LOGICAL GROOVE]
11 HUSTLE & FLOW - Don't Mess With Us (Craig Hamilton Remix) [FLATPACK TRAX]
12 DENNIS FERRER feat K.T.BROOKS - How Do I Let Go (Charles Webster Club Mix) [KING STREET]
13 DJ PURPLE - Sara3 (Original Mix) [SOUNDS OF SUBWAY]
14 ANDRE HARRIS - I Wanna See U Dance (Just Sax Mix) [INNATE SOUL DIGITAL]
15 LOGICALGROOVE feat DLAYNA - My House [GOTTA KEEP FAITH]
16 THE CANDY DEALERS - How Sweet [ALPHABET MUSIC]
17 HOMERO ESPINOSA - Track This [YERBA BUENA DISCOS]
18 MARLON D & CHARLES SPENCER - The Dancer (Original) [LOVESLAP]
19 SHUR-I-KAN vs MILTON JACKSON - Swap Shop [WINDING ROAD]
20 DAVID HARNESS and RONALD CLARK - The DeeJay's an Alien (The Layabout Remix) [FOLIAGE]
About this DJ mix / legal statement >>> All songs in this DJ mix are copyright of their respective owners. If you are one of these owners just contact us, and tell us if you want to be removed. This DJ mix is placed online without any commercial purpose but in favor of all true music lovers. It's all about top House music production. Download and 'Njoy!