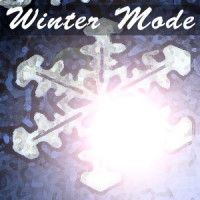 If I would go to Sweden I would take this DJ mix with me. It's for colder weather for sure, it can make you warm, first heart, then brain follows. If you don't believe, try it now and say hello to these crowd: Tim Andersen, Da Funk, Gabriel Black, Latenight Society, The Hoodfellas, Chuck Daniels, Nicolas Vautier, Groove Invaderz, Bobby & Steve feat Pete Simpson, Eddie matos, Souldeep Collective...
01 TIM ANDERSEN - Grasshopper (original Mix) [WHAT HAPPENS]
02 DA FUNK - Catch The Wave (Scope's Flow Rider Mix) [ACRYL]
03 GABRIEL BLACK - Sunshine [TANGIBLE RECORDINGS]
04 LATENIGHT SOCIETY - Page Street Boogie [FUNKFIELD]
05 THE HOODFELLAS - 3 Way (Danny White Redid) [SMOKE CITY]
06 CHUCK DANIELS - All Time Jazz [PHOBIC]
07 NICOLAS VAUTIER feat BLICK - Sala (Ralf Gum Gogo Mix) [JAFFA MUSIC]
08 GROOVE INVADERZ - Jungle Fever (Central Avenue Instrumental) [BARCODA]
09 BOBBY & STEVE feat PETE SIMPSON - Time To Let Go (Vocal Mix) [ZOO GROOVE STEREO]
10 EDDIE MATOS - My Latin Piano [VITAL VIBES]
11 SOULDEEP COLLECTIVE - Fire In My Soul (Vocal Mix) [INTEGRITY]
About this DJ mix / legal statement >>> All songs in this DJ mix are copyright of their respective owners. If you are one of these owners just contact us, and tell us if you want to be removed. This DJ mix is placed online without any commercial purpose but in favor of all true music lovers. It's all about top House music production. Download and 'Njoy!