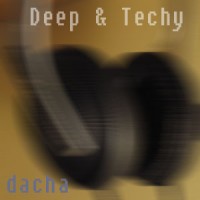 Show is full off funky-tech house, deep & dirty bass lines, cyber disco... It's all for dance people, this is your favorite party mix so let's start with it: Kinky Movement, Hustle and Flow feat John Larner and Anyo, Bang Bang, Dennis Ferrer, Julius Papp feat Tonee Green, Chuck Daniels, Latenight Society, Eddie Leader feat Sex Machine, George Morel & Romina Johnson, Sandy Rivera & Haze, Joshua Collins...
01 KINKY MOVEMENT - Be Bop [DROP MUSIC]
02 HUSTLE and FLOW feat JOHN LARNER and ANYO - Win For Life (Anyos Remix)
03 BANG BANG - Prison Of Attraction (Jay West Club Mix) [SHREWD]
04 DENNIS FERRER - Touched the Sky (Yass Remix) [DEFECTED]
05 JULIUS PAPP feat TONEE GREEN - Primitive Future (DJ B Zouk Mix) [SOULFURIC DEEP]
06 CHUCK DANIELS - Get On Down [PHOBIC]
07 LATENIGHT SOCIETY - Digital Goodtime [FUNKFIELD]
08 EDDIE LEADER feat SEX MACHINE - Supertitious
09 GEORGE MOREL & ROMINA JOHNSON - Can't Let me Down (Olav Basoski's ) [MN2S]
10 SANDY RIVERA & HAZE - Freak (Jimpster Main Mix) [DEFECTED]
11 JOSHUA COLLINS - Grub [frik:n:frak]
About this DJ mix / legal statement >>> All songs in this DJ mix are copyright of their respective owners. If you are one of these owners just contact us, and tell us if you want to be removed. This DJ mix is placed online without any commercial purpose but in favor of all true music lovers. It's all about top House music production. Download and 'Njoy!