House DJ Mixes Archive - 2011
Category: DJ Mixes 2011
Hits: 5112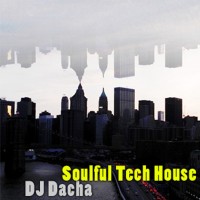 This is my 4th and last mix for 2011. I selected some of the best artists and tracks in 2011: Lovebirds feat Stee Downes, Groovalicious, Luis Radio & Raffa Scoccia feat Su Su Bobien, Levan, Assurance & Fanatix, Joey Negro pres. Sessomatto, Frankie Knuckles & The Shapeshifters, Dan-E-Mc Feat Ash & Lady B, Richard Earnshaw feat Imogen Ryall, Blueday Stereo, B.Original & Damir Pushkar feat J.A.M.O.N, Ralph Session Ft Rainy Payne, DJ Oji...
Length: 1 hr 17 min
Release date: 25 Dec 2011
Remastered: 2015
DJ Dacha - Soulful Tech House
Category: DJ Mixes 2011
Hits: 4486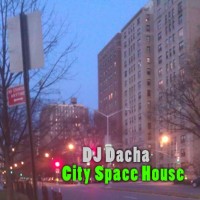 3rd mix for 2011 also has some of the best deep & soulful house tracks for this year. This one is called "City Space House" and yes, again, you'll find some of the greatest and hottest artists here; DJ Roland Clark pres. Urban Soul, Johnnydangerous, Steven Stone Feat. Andrea Love, Barbara Tucker pres. Charlotte Small, Soul Element feat. Peven Everett, Dajae, Distant People feat. Mona Bode, Reelsoul, Alton Miller feat. Abacus, Mr D, DJN Project feat. Nina B, Pacha,1 Benedetto & Farina feat. LT Brown, Redsoul Feat. Nicole Mitchell, Stephanie Cooke.
Length: 1 hr 27 min
Release date: 15 Dec 2011
Remastered: 2015
DJ Dacha - City Space House
Category: DJ Mixes 2011
Hits: 5171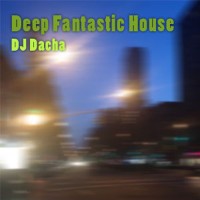 This is my second DJ mix for 2011 including some of the best deep & soulful house tracks for this year. I called this one "Deep Fantastic House". Again, you'll find some of the greatest and hottest artists here; Avery Sunshine, Musiq Soulchild feat Swizz Beatz, Beaten Soul, LT Brown, Balage, Sean McCabe, Stephanie Cooke, John Oudo, The Sound, Selina Campbell, Arco, Yasmeen, DJ Spen, Sheila Ford, Terry Thompson and others.

Length: 1 hr 15 min
Release date: 5 Dec 2011
Remastered: 2015
DJ Dacha - Deep Fantastic House
Category: DJ Mixes 2011
Hits: 5893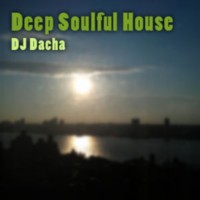 After I carefully collected and selected best deep & soulful house tracks for year 2011, I mixed bunch of them in this "Deep & Soulful House" DJ mix. It's enough just to mention great artists that you'll find here; Juno What!, Monique Bingham, Papo Sanchez, RedSoul feat Carla Prather, Mark Grant feat Chezere', DJN Project feat Drea D'nur, Harley & Muscle feat India, Joseph Hines feat Loretta, Elz & Elise, Zion H, Ben Westbeech, Colin Sales Feat Elaine, Harley & Muscle feat Joi Cardwell

Length: 1 hr 22 min
Release date: 24 Nov 2011
Remastered: 2015
DJ Dacha - Deep Soulful House