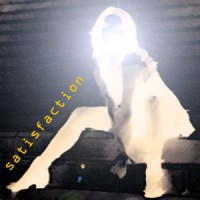 I browsed through my favorite music folders to find and play some of the deepest tracks from my collection for this radio show, and I found the best for this session, for pure Satisfaction: Rhythm Plate feat Astral T, Beppe Gioia feat Tommaso Da Prato, The Rurals, Joshua Heath, Soydan, Joey Youngman, Mark Grant feat Dajae, Blaze feat Mr. V, Andreas Bender, MFM with George Caper, Flow Dynamics...
01 RHYTHM PLATE feat ASTRAL T - Inside Me [HUDD TRAXX]
02 BEPPE GIOIA feat TOMMASO DA PRATO - Journey (Original) [UNITED]
03 THE RURALS - Re-Boot [PENG]
04 JOSHUA HEATH - Do It Again [SALTED]
05 SOYDAN - We Got Game [YAKUZA]
06 JOEY YOUNGMAN - Memories [JACKIN TRACKS]
07 MARK GRANT feat DAJAE - Satisfaction (Soul Bounce Vocal) [BLACKSTONE]
08 BLAZE feat Mr.V - Breathe (Ashley Beedle Unreleased Dub) [SLIP'N SLIDE]
09 ANDREAS BENDER - Then I Love You Part 2 [i! RECORDS]
10 MFM with GEORGE CAPER - It's Gotta Be Deep (Leche's Boosting Bass Mix) [DEEPERLINK]
11 FLOW DYNAMICS - Bossa for Bebo [FREESTYLE RECORDS]
About this DJ mix / legal statement >>> All songs in this DJ mix are copyright of their respective owners. If you are one of these owners just contact us, and tell us if you want to be removed. This DJ mix is placed online without any commercial purpose but in favor of all true music lovers. It's all about top House music production. Download and 'Njoy!