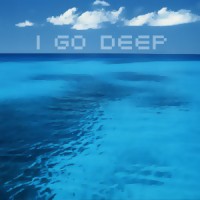 I Go Deep sometimes, deeper tracks, deeper emotions, a little bit darker sounds... That's what happens when you go deep, it's darker before light. This one is for tech-house crew, you'll find it interesting... Soulbreeder, Kirby & Damien Baily, Roland Clark presents Uraban Soul, DJ Man-X, Yass, Soul Migrantz, The Temple Dynasty, Henry & Dennis, Shur-I-KanDJ Fex, Tim Scott...
01 SOULBREEDER - We Are The Future [PROMO]
02 KIRBY & DAMIEN BAILEY - Do It [TANGO]
03 ROLAND CLARK pres URBAN SOUL - Have A Good Time (Mr. V's Sole Chanel Mix) [KING STREET SOUNDS]
04 DJ MAN-X - Miami Soul (Dub Mix) [DEEP HAVEN]
05 YASS - I Go Deep (Main Mix) [GREI MATTER]
06 SOUL MIGRANTZ - Chicago Calling [A SECOND SMELL]
07 The Temple Dynasty - Keep Rising (EuroDub) [PROMO]
08 HENRY & DENIS - Catabolism (Efdemin Remix) [DESSOUS]
09 SHUR-I-KAN - Rising [PHYSICAL GRAFFITI]
10 DJ FEX - Mysterious Conversation (Tanzmann & Stefanik Remix) [DESSOUS]
11 TIM SCOTT - Habari (Original) [BLUE CITY RECORDS]
About this DJ mix / legal statement >>> All songs in this DJ mix are copyright of their respective owners. If you are one of these owners just contact us, and tell us if you want to be removed. This DJ mix is placed online without any commercial purpose but in favor of all true music lovers. It's all about top House music production. Download and 'Njoy!