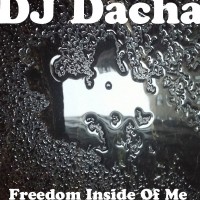 Here we have one Deep House DJ Mix, mixed in the middle of the hot New York summer of 2015. It's a little bit deeper if your looking for soulful inside, but you can handle it, especially when you see those respective artist names such as: Lilac Jeans, Sean McCabe, DJ Mark Brickman, Aspire Sound, Groove Assassin, Phaze Dee, Demarkus Lewis, Lacey Stars, Roland Nights, One51, Richard Earnshaw, Terry Lex, Circle Of Funk, Lifford, True 2 Life, Monodeluxe, Neal Conway, Dana Weaver, Mus Threee, Tantra Zawadi & Dana Byrd, Spiritual Blessings, Reel Skaps, Vpianist, Eaze, KPD,
Length: 1 hr 15 min
Release date: 21 August 2015

DJ DACHA presents
Freedom Inside Of Me
DeepLink Promo Mix Vol.109
DJ Dacha - Freedom Inside Of Me by Dj Dacha Nyc on Mixcloud
About this DJ mix / legal statement >>> All songs in this DJ mix are copyright of their respective owners. If you are one of these owners just contact us, and tell us if you want to be removed. This DJ mix is placed online without any commercial purpose but in favor of all true music lovers. It's all about top House music production. Download and 'Njoy!