DeepLink DJ Mixes Archive
Category: DJ Mixes 2012
Hits: 3383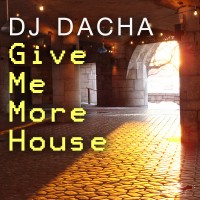 Hey house music headz, if you are looking for some more deepness, here's the new mix. This time I mixed strictly house music, back to roots! Dig here and you'll find some great artists; Cosmic Beets, At One feat. Wyoma, Love & Light, Eman & Doc Link, Deep Inc feat. Stee Downes, Jovon, Flapjackers, Chanson E, DJ Steaw, Mr. Pickle, Giovanni Ikome, SoulCreation feat. MISU, True2Life, Phil Kinley.
Length: 1 hr 21 min
Release date: 8 Jul 2012
Remastered: 2015
DJ Dacha - Give Me More House
Category: DJ Mixes 2011
Hits: 4864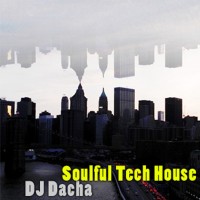 This is my 4th and last mix for 2011. I selected some of the best artists and tracks in 2011: Lovebirds feat Stee Downes, Groovalicious, Luis Radio & Raffa Scoccia feat Su Su Bobien, Levan, Assurance & Fanatix, Joey Negro pres. Sessomatto, Frankie Knuckles & The Shapeshifters, Dan-E-Mc Feat Ash & Lady B, Richard Earnshaw feat Imogen Ryall, Blueday Stereo, B.Original & Damir Pushkar feat J.A.M.O.N, Ralph Session Ft Rainy Payne, DJ Oji...
Length: 1 hr 17 min
Release date: 25 Dec 2011
Remastered: 2015
DJ Dacha - Soulful Tech House
Category: DJ Mixes 2011
Hits: 4256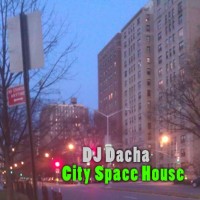 3rd mix for 2011 also has some of the best deep & soulful house tracks for this year. This one is called "City Space House" and yes, again, you'll find some of the greatest and hottest artists here; DJ Roland Clark pres. Urban Soul, Johnnydangerous, Steven Stone Feat. Andrea Love, Barbara Tucker pres. Charlotte Small, Soul Element feat. Peven Everett, Dajae, Distant People feat. Mona Bode, Reelsoul, Alton Miller feat. Abacus, Mr D, DJN Project feat. Nina B, Pacha,1 Benedetto & Farina feat. LT Brown, Redsoul Feat. Nicole Mitchell, Stephanie Cooke.
Length: 1 hr 27 min
Release date: 15 Dec 2011
Remastered: 2015
DJ Dacha - City Space House
Category: DJ Mixes 2011
Hits: 4982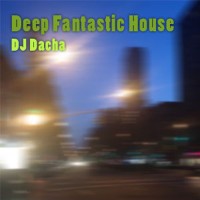 This is my second DJ mix for 2011 including some of the best deep & soulful house tracks for this year. I called this one "Deep Fantastic House". Again, you'll find some of the greatest and hottest artists here; Avery Sunshine, Musiq Soulchild feat Swizz Beatz, Beaten Soul, LT Brown, Balage, Sean McCabe, Stephanie Cooke, John Oudo, The Sound, Selina Campbell, Arco, Yasmeen, DJ Spen, Sheila Ford, Terry Thompson and others.

Length: 1 hr 15 min
Release date: 5 Dec 2011
Remastered: 2015
DJ Dacha - Deep Fantastic House
Category: DJ Mixes 2011
Hits: 5697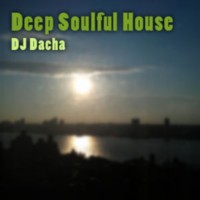 After I carefully collected and selected best deep & soulful house tracks for year 2011, I mixed bunch of them in this "Deep & Soulful House" DJ mix. It's enough just to mention great artists that you'll find here; Juno What!, Monique Bingham, Papo Sanchez, RedSoul feat Carla Prather, Mark Grant feat Chezere', DJN Project feat Drea D'nur, Harley & Muscle feat India, Joseph Hines feat Loretta, Elz & Elise, Zion H, Ben Westbeech, Colin Sales Feat Elaine, Harley & Muscle feat Joi Cardwell

Length: 1 hr 22 min
Release date: 24 Nov 2011
Remastered: 2015
DJ Dacha - Deep Soulful House
Category: DJ Mixes 2010
Hits: 5842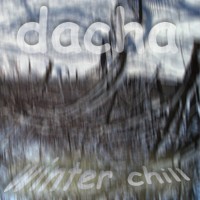 Only one mix for 2010?!? FTW? I was mentally frozen. Many other issues and problems forced me to leave mixing for a year, but I'm back baby!!!! THis one is extra deep, organic house with tech, funky sound. So what's on the plate? Hmmm, let's start with Rhythm Plate feat. Nesreen, tONKPROJECT, George Cochrane, Cubik & Origami, YSE feat Beckford, Ross Couch, Homero Espinosa, Lovebirds, Gabriel Black, Dave Miller feat. Kelly Hayden, DJ Mary & MDR, Demarkus Lewis feat Demetrius Price, Sean Smith, Andrew Phelan & Origami, Harold Heath, C-Soul, Danny Scott

Length: 1 hr 57 min
Release date: 15 Feb 2010
Size: 161 MB
Category: DJ Mixes 2009
Hits: 5116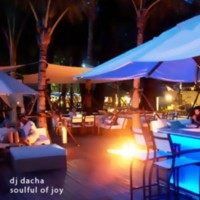 I mixed with love this soulful & deep vocal house session, I chose 14 excellent tracks to make this brutal DJ mix. It's probably enough to mention these respective artists: Roy Davis Jr feat Terry Dexter, Thomas Toccafondi feat. MJ White, Mark Grant feat Russoul, Bernard Jones & Jon Milsom, Byron Stingily, David Crops feat Marina Claire, Lady Alma, Asha Edmund, Haldo feat Loryn, Viola, Joi & Gerideau, Jerk House Connection feat. Akram Sedkaoui, Steven Stone feat Elisangela, Rasmus Faber feat Dyanna Fearon

Length: 1 hr 15 min
Release date: 12 Sep 2009
Remastered: 2015
DJ Dacha - Soulful Of Vocals
Category: DJ Mixes 2009
Hits: 4341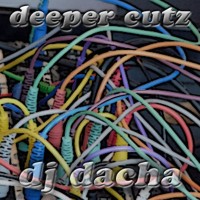 Ok, this one is specially mixed for all tech and ambient house music lovers, they'll recognize and respect work from these artists: The Bump Brothers, Demarkus Lewis, JT Donaldson & Giom, Unclesound, Franck Roger, Masiak, tONKPROJECT, Pete Dafeet, Bernard Jones feat. Aren B, Peckos, Ross Couch, Rafael Accorsi, Arturo Garces, Beppe Gioia & Sal, Sandy Rivera ft Haze, Salvatore Agrosi, Alton Miller, Steal Vybe, Greg Zoi, Shur-I-Kan feat Alexander East, Sebastian Davidson, Scope, Jovonn feat Carole Sylvan, Manuel De Lorenzi, Izmo

Length: 2 hr 00 min
Release date: 15 Aug 2009
Remastered: 2015
Category: DJ Mixes 2009
Hits: 3929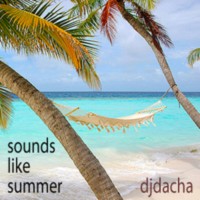 Here we have one very nice summer DJ mix, house music with latin flava, still soulful & very funky, a little bit jazzy production: Logicalgroove feat Diana Waite, Asha Edmund, Steven Stone feat Elisangela, Spiritual Blessings presents Lisa Mayer, Andrew Phelan & Origami, Kinky Moevement, Ross Couch, Byron Stingily, Knee Deep, Joshua Heath, Danism & Michael Watford, Rasmus Faber feat Dyanna Fearon, New Mondo feat Lisa Shaw...

Length: 1 hr 22 min
Release date: 12 Jul 2009
Remastered: 2015
DJ Dacha - Sounds Like Summer
Category: DJ Mixes 2009
Hits: 3808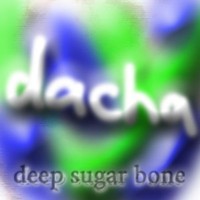 Less vocals and more electronic = deep sugar bone. I love good tech and deep because it's a pure energy music, you can feel it or not. There's not too much soul in it, but you'll want need it on this one. So, I prepared this tech deep DJ mix for tech house music fans, here we go: Fish Go Deep, Izmo feat. Dirty Rum, Alton Miller, Johnny Fiasco, Gabriel Black, Mr. Mama, Movido, Haldo, JT Donaldson, Goodfellas, David Crops feat. Marina Claire, Kinky Movement, Knee Deep, King Kooba, Jake Island feat. Alec Sun Drae...

Length: 1 hr 15 min
Release date: 06 May 2009
Remastered: 2015
DJ Dacha - Deep Sugar Bone