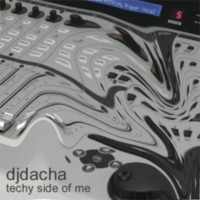 This time I mixed some nice tech/soulful house for you guys... wait, and for me too. I got some great techy tracks that I collected last few months and they're ready to go in da mix; Henri Kohn & Miss Ann-P, Toomy Disco, Bruno Be, Delorean Suite, The Littlemen, Good Voodoo Society, Demarkus Lewis, Matt Prehn, Kamo, Sample Savvy Music, DJ Ra Soul, Miguel Migs, Dominic Martin, Do It Proper, Marissa Guzman, Jacob, Mike Richardson & Howard Sessions feat. KT Forrester, Haldo with Henri Kohn & Miss Ann-P, Chanson E, Shades Of Gray, Eternal City, Nigel Hayes.
Length: 1 hr 21 min
Release date: 8 Jul 2012
Remastered: 2015
DJ Dacha - Techy Side Of Me

DJ DACHA presents
Techy Side Of Me
DeepLink Promo Mix Vol.65
DJ Dacha - Techy Side Of Me - DL065 by Oldacha on Mixcloud
About this DJ mix / legal statement >>> All songs in this DJ mix are copyright of their respective owners. If you are one of these owners just contact us, and tell us if you want to be removed. This DJ mix is placed online without any commercial purpose but in favor of all true music lovers. It's all about top House music production. Download and 'Njoy!