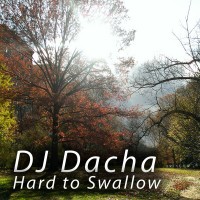 This mix represent musicians more than vocalists, some would call this music instrumentals, but for me those are some great house music tracks. It will be Hard to Swallow for some of you, so be prepared for some long solos from king of underground house, Glenn Underground and some other great names such as: Gee, DJ Bullet feat.Divine Lope, Tracy Hamlin, Leandro P. Feat. Daniel Reis, Alex Millet, KPD feat. Mike Molina, Mena Keys, Marlon D, DJ Wady, Seascape, Dawn Tallman, Harley & Muscle feat. Marshall Jefferson, The Sura Quintet, RubberLips, Yakka, Kevin Crafts, DJ Bullet feat.Divine Lope, Fred Everything, Private Chapter.
Length: 1 hr 47 min
Release date: 31 December 2012
Remastered: 2015
DJ Dacha - Hard to Swallow

DJ DACHA presents
Hard to Swallow
DeepLink Promo Mix Vol.70
DJ Dacha - Hard To Swallow - DL070 by Oldacha on Mixcloud
About this DJ mix / legal statement >>> All songs in this DJ mix are copyright of their respective owners. If you are one of these owners just contact us, and tell us if you want to be removed. This DJ mix is placed online without any commercial purpose but in favor of all true music lovers. It's all about top House music production. Download and 'Njoy!