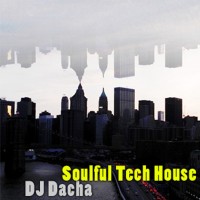 This is my 4th and last mix for 2011. I selected some of the best artists and tracks in 2011: Lovebirds feat Stee Downes, Groovalicious, Luis Radio & Raffa Scoccia feat Su Su Bobien, Levan, Assurance & Fanatix, Joey Negro pres. Sessomatto, Frankie Knuckles & The Shapeshifters, Dan-E-Mc Feat Ash & Lady B, Richard Earnshaw feat Imogen Ryall, Blueday Stereo, B.Original & Damir Pushkar feat J.A.M.O.N, Ralph Session Ft Rainy Payne, DJ Oji...
Length: 1 hr 17 min
Release date: 25 Dec 2011
Remastered: 2015
DJ Dacha - Soulful Tech House

DJ DACHA presents
Soulful Tech House
DeepLink Promo Mix Vol.63
DJ Dacha - Soulful Tech House - DL063 by Oldacha on Mixcloud
About this DJ mix / legal statement >>> All songs in this DJ mix are copyright of their respective owners. If you are one of these owners just contact us, and tell us if you want to be removed. This DJ mix is placed online without any commercial purpose but in favor of all true music lovers. It's all about top House music production. Download and 'Njoy!