DJ Dacha's Blog
Category: Dacha's Blog
Hits: 5290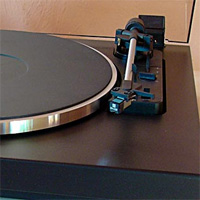 There was a time in my life when I was occupied with vinyl records and DJing, time when I used strictly vinyls to play music in the clubs, many times six hours per night, four nights per week. I remember ending up sets having black vinyl dirt under my nails, yes, I was spinning a lot of records when I played at clubs. My only goal was to give the crowd great moments in their lives with best music and superb sound quality on the dance floor. I never thought about vinyl records too much. Even when I was using them every day, for me it was just a music format like any other. I was always more interesting what's on the record, what kind of music, is it good or should I skip it. I wrote this text to explain my reasons for giving up on vinyl records long time ago, but I'm sure that many of you older readers have had similar reasons to switch on digital music formats. After all, it's all about good music, and if you care only for the music format, you're at the wrong place.
Category: Dacha's Blog
Hits: 2574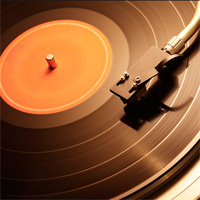 I wanted to start this article about Vinyl Revival with a short history of vinyl records, but I decided to skip that part because there are many articles online related to that topic. My goal here is to talk about "return of the vinyl" that is happening in the last few years, there's a big hype that vinyls are back (or will be back) again. For the last couple of years I'm seeing bands promoting vinyl albums on late nite tv shows, internet is full of "vinyl news" and I noticed that more and more electronic music artists proudly advertising their vinyl releases, mostly for DJs. Maybe this article is not interesting for all of you, owners of large record collections, but it may be interesting for others, folks looking to get into this world as a DJ profession. It's expensive to buy and collect vinyl records today, so should you go that way with your music collection? Or, should you stay where you are, and stick with your digital music formats such as CD, MP3, etc?