DJ Dacha's Blog
Category: Dacha's Blog
Hits: 2181
Hey my Jazz folks!!! Here's the one for you, check it out on YouTube! Peace !
Category: Dacha's Blog
Hits: 1050
Hey, check out my latest DJ mix "Soulful Nights" on YouTube before it will be available for download here on my website.
Category: Dacha's Blog
Hits: 1400
Here's my new video series on YouTube "DJ Lessons", check it out!
Category: Dacha's Blog
Hits: 1055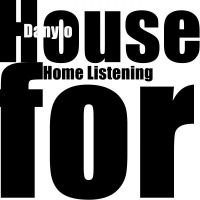 I know that few of you passionate house music lovers who are following my work noticed that I started again with some new music production in 2016. It took me many years to put my ass in that computer chair and work on some new music, but I finally did it. Now, I could count many reasons why I started with electronic music production again, there are many. All I know that this "music production passion" bothered me for many years before I took it seriously again. Well, maybe I always had an "valid" excuse not to make music "right now" in the past ten years... But, not anymore. And, the main reason why I'm back is for sure: Making music makes me happy! I feel accomplished every time one new track is done, and I know exactly when it's really done. I realized, if you spend huge amount of energy in your work, as a reward, more positive energy is coming back to you!
Read more: Took me 10 Years before "House For Home Listening"
Category: Dacha's Blog
Hits: 960
Hey folks, you're the first people in the world to discover this DJ mix, Trip House, Trip Hop, Break House, Downtempo, we got it all on this one!
Category: Dacha's Blog
Hits: 1065
Hey! Check out my new EP "Chill Me a Break"!
Category: Dacha's Blog
Hits: 905
Here's the final remix 4 Damjana. High energy Piano Deep House Track. Enjoy FREE DOWNLOAD!!!!